NEWS
Awaken the cash flow that is "waiting" to flow to real estate
(Construction) From September 28 to October 2, 2022 at the Saigon Exhibition and Convention Center (SECC), Ho Chi Minh City, Vietnam Real Estate Association (VNRea) organizes Vietnam Real Estate Investment Promotion Forum.
The objective of the Forum is to promote investment potentials, advantages and opportunities in localities to businesses, domestic investors, FDI investors and international organizations.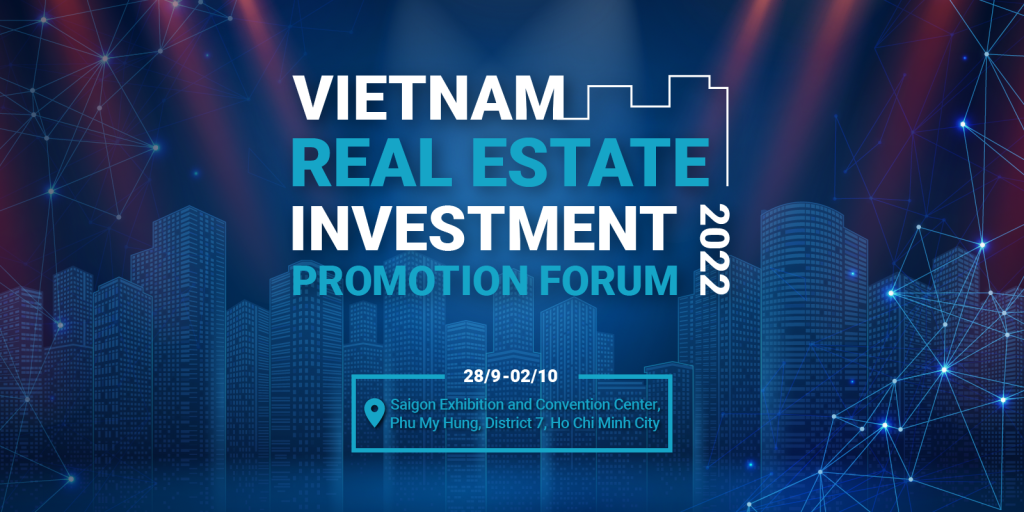 With the theme "Mobilizing resources for development of residential real estate and industrial zones", the Vietnam Real Estate Investment Promotion Forum 2022 focuses on two main areas including: Industrial real estate and real estate urban property – housing.
According to VNRea, the Vietnam Real Estate Investment Promotion Forum 2022 is the greatest series of investment promotion events ever, gathering the participation of localities and investors who are corporations and international investment fund.
Within the framework of the Vietnam International Real Estate Festival 2022, the Real Estate Investment Promotion Forum will take place in the form of Hybrid – Combining face-to-face & online, with the participation of Government leaderst; leaders of ministries, departments and branches; over 300 domestic and international corporations, investment funds, real estate developers.
Dr. Nguyen Van Khoi – Chairman of the Vietnam Real Estate Association said: "The association determines investment promotion and effective mobilization of foreign capital through the mechanism of international financial mobilization, joint ventures and association. Entering the real estate market will contribute to promoting the development of Vietnam's real estate industry as well as many related economic sectors. Therefore, the Real Estate Investment Promotion Forum plays an important role in connecting financial institutions and international investors to the Vietnamese market.
The Vietnam Real Estate Investment Promotion Forum 2022 is an opportunity for localities to promote their potential, advantages and investment opportunities in the locality and for domestic and foreign businesses, investors, and organizations. international organizations interested in selecting and deciding on investment; through which, localities can take advantage of attracting investment resources, especially foreign direct investment (FDI) in the context of opening up the economy after a long time of Covid-19's influence.
The forum is also an opportunity for State management agencies and local leaders to have direct dialogues with businesses and investors about Vietnam's development goals, potentials, challenges and opportunities; at the same time listen to the advice, suggestions, recommendations, proposals to continue to improve the investment and business environment, truly becoming an attractive investment destination in Vietnam.
Also in this investment forum, the participating localities will announce the list of projects calling for investment, key strategic projects to promote local socio-economic development.
Through the forum, VNRea hopes to contribute to strengthening investment promotion activities in Vietnam; improve the effectiveness of investment promotion programs in localities, as well as help localities grasp trends and needs of international investors. At the same time, introduce the investment environment in localities to domestic and international businesses and investors, including the list of projects and areas attracting investment, preferential policies and investment support.
Main activities within the framework of Vietnam International Real Estate Festival 2022:
Vietnam Real Estate Investment Promotion Forum
Vietnam Real Estate Economic Forum
Vietnam Real Estate Human Resource Development Forum
Bilateral / Multilateral investment promotion program between local and domestic and international investors
Exhibition booths exhibiting local and business
The exhibition showcases local project planning
By Kien Tai – baoxaydung.com.vn